Scandinavian Fur Trapper & Hunters Manual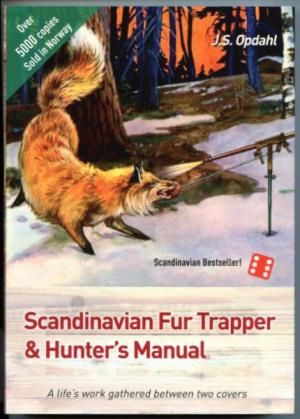 Scandinavian Fur Trapper & Hunters Manual
An in-depth look at the history, tradition, and current state of trapping and predator hunting in northern Europe. The author, John S. Opdahl served for 29 years as editor of Norwegian Trapper, a professional journal of the trade. Co-written by authors from five different countries, including the United States. The thoroughly researched 486-page book includes hundreds of illustrations and photos.
This manual has everything you need to know to harvest common furbearers and predators with traps and hunting skills. Expert co-authors from Russia, Finland, Sweden, the Netherlands, Norway and the U.S. give valuable information found in no other collected work. This unique book is a tremendous shortcut to learning the finest skills of the most accomplished hunters and trappers from many lands, and will guide you on the path to efficient, conservative, and proper harvesting to add to your enjoyment of the outdoor life.
See Ad in F-F-G's March 2016 issue.
486 pages. Copyright 2014